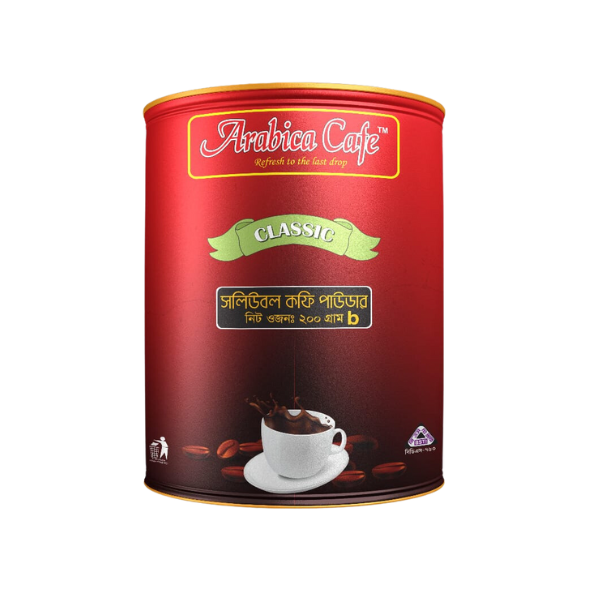 Arabica Coffee Classic
৳

300.00
200 gm
Arabica Coffee Classic is 100% pure soluble coffee granules, made from a perfect combination of Central and South American Arabica beans, which have been roasted to perfection. It has an amazing aroma, rich in taste and an easy lingering finish. Chosen by our clients as an all-time favorite, this instant coffee is always in high demand and definitely the right way to start the day.
This tin is a great alternative to plastic valve bags. It offers the same level of protection with a lot more durability.
By using metal cans, you keep coffee packaging out of landfills – forever. Metal cans for coffee are the best choice for roasters looking to improve sustainability, ensure freshness, and increase operational efficiency.